Usually, line segment jitter occurs during engraving and cutting, which the following situations may cause:
1. Engraving/cutting speed for path objects too fast:
To maintain engraving accuracy, it may cause cutting deviation or jitter if the path object cuts too fast. Therefore, we recommend not setting over 20 mm/s while cutting the path.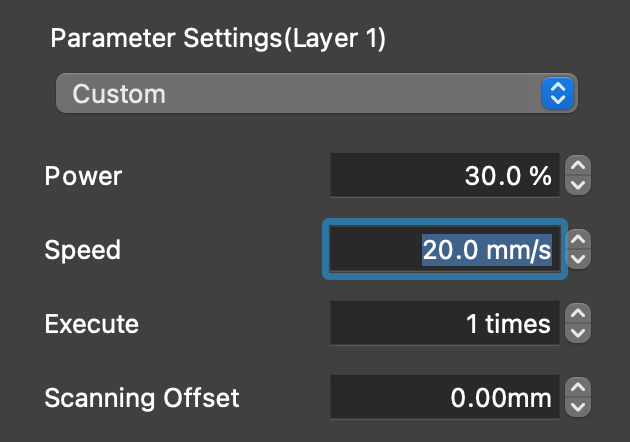 2. The XY axis belt is loose:
Please check if the XY axis belt is loose, and adjust it by referring to the video.
(Please turn on Youtube English subtitles)
3. The X-axis slide rail is shakey:

Please check whether the X-axis slide rail is shaky, and refer to the video for adjustment.
(Please turn on Youtube English subtitles)