New versions of firmware can be downloaded on our website irregularly.
Therefore, it is recommended to update the firmware to the latest version. An outdated version may cause incompatibility between the software and the machine.
Firmware update video:
(Please turn on Youtube English subtitles)
Update steps-
1. Ensure the connection:
1-1. First, connect the machine to your device by using a USB cable, do not plug in the power cable just yet.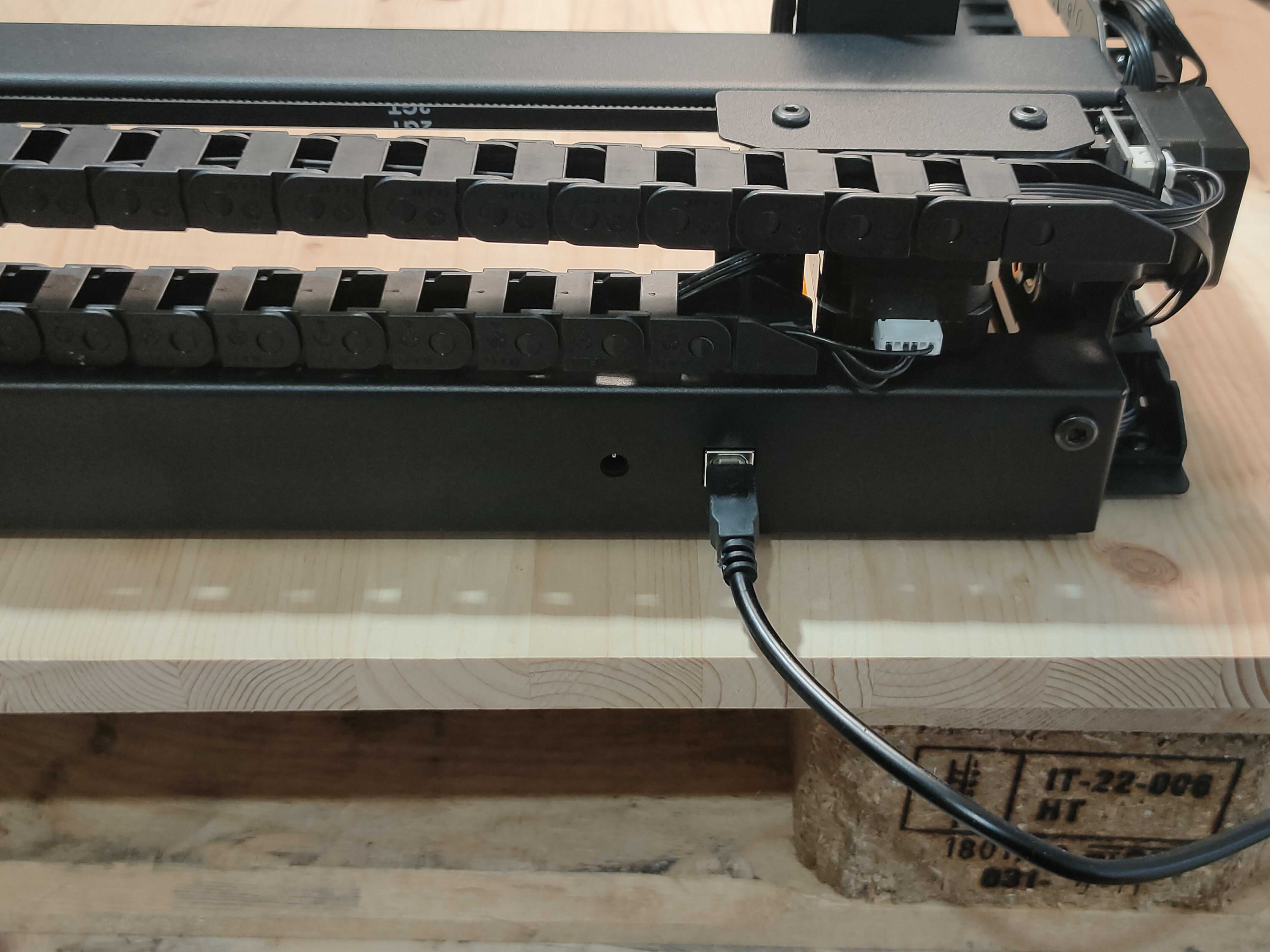 1-2. When pressing the power button, reconnect the power cord, and hold for 5 seconds until the signal light starts flashing.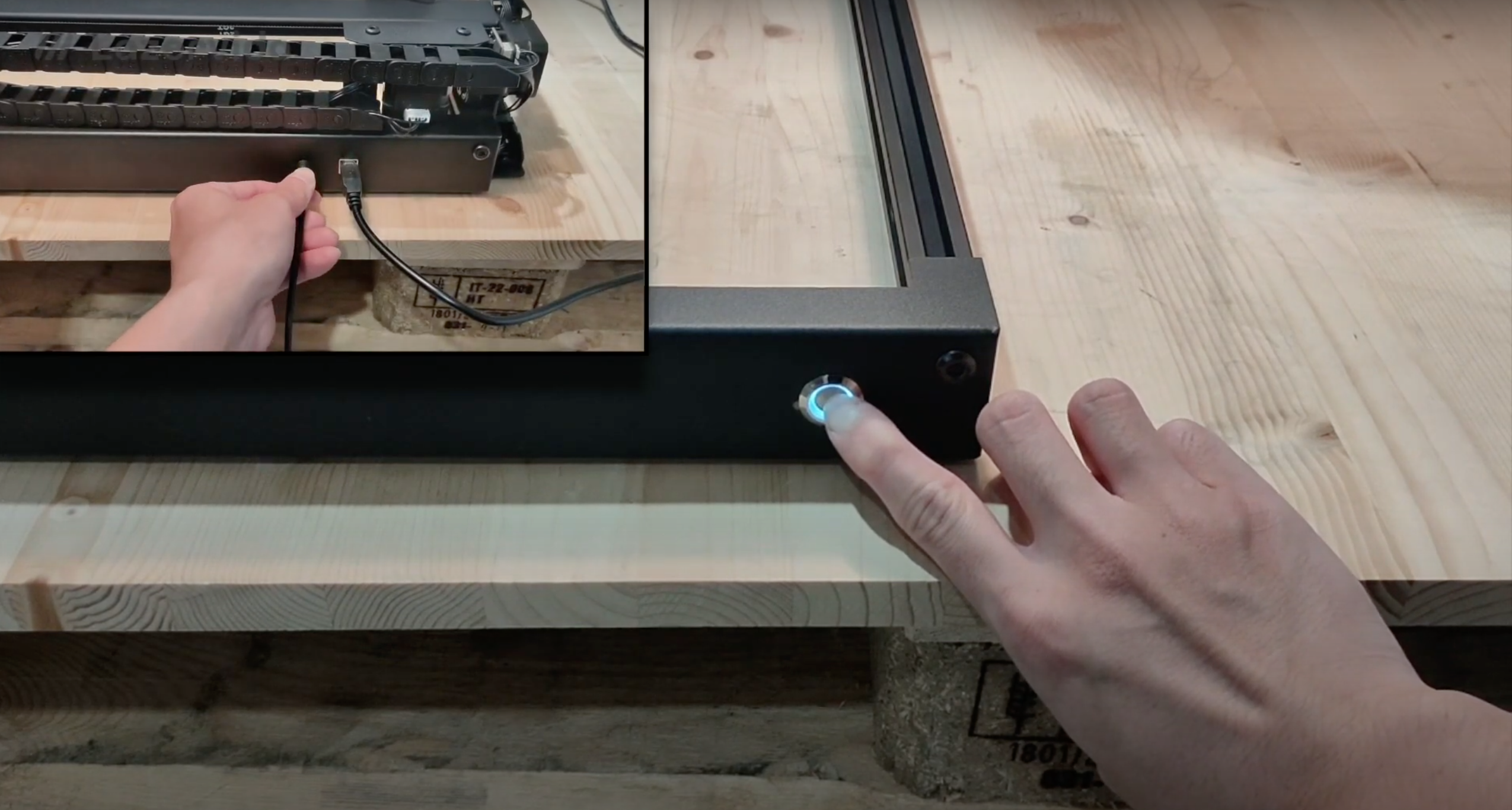 1-3. After releasing the power button, the light will show a fast-breathing light, indicating that it has entered the update mode.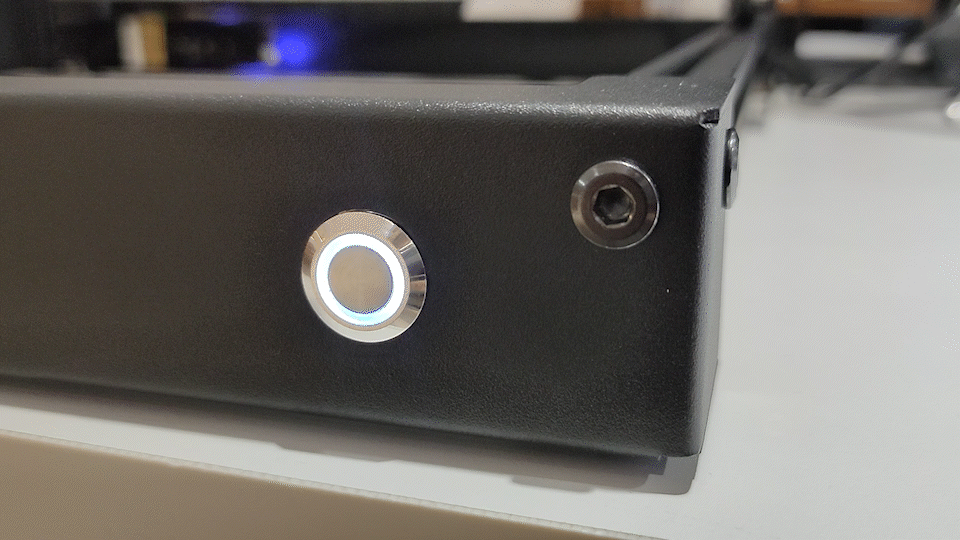 2. Download firmware for update:
2-1. Go to Lazervida's official website to download the recommended firmware version.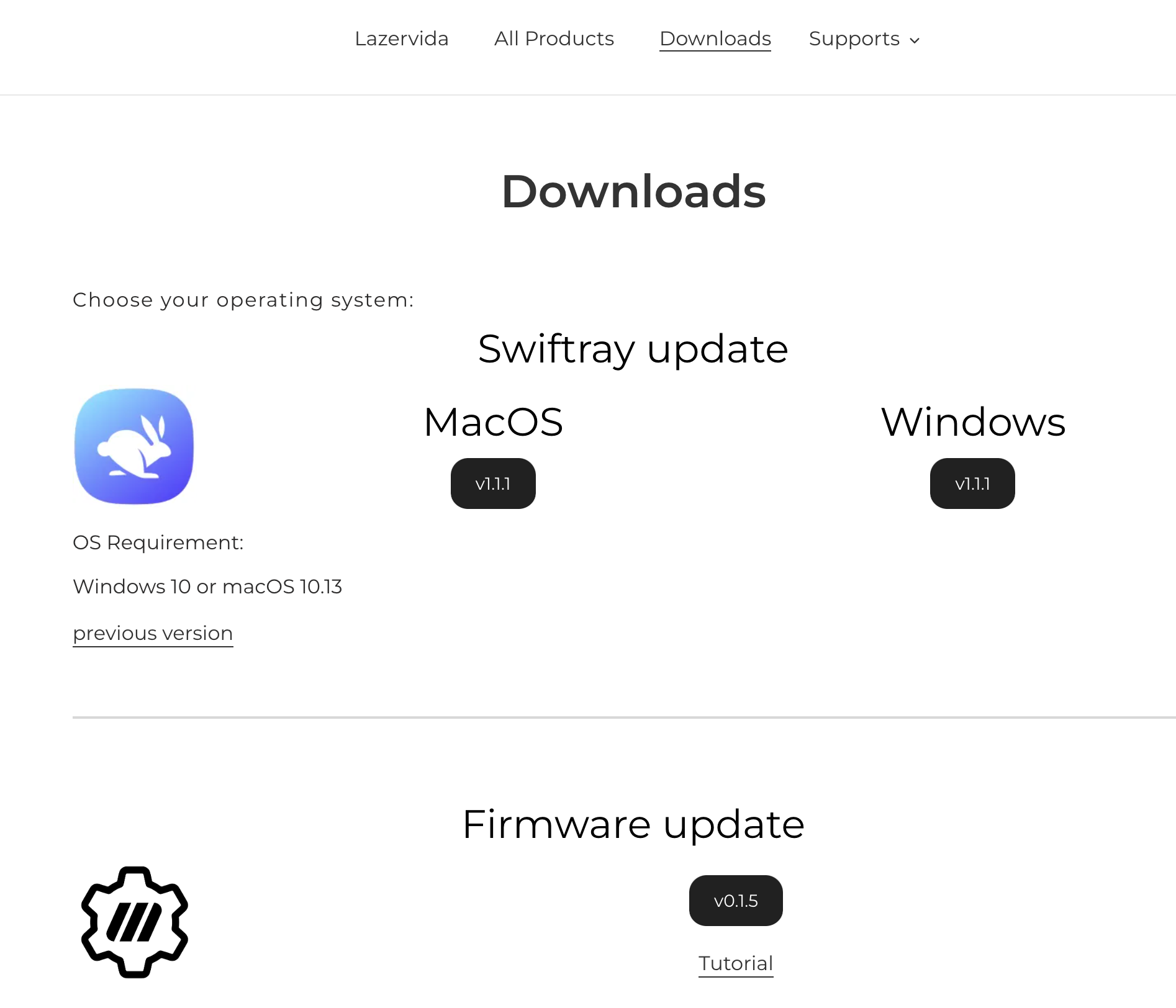 『Click here to download the firmware』
2-2. Back to the computer screen, the Lazervida disk folder will appear on the computer when entering update mode. (Find "This PC" in the windows system.)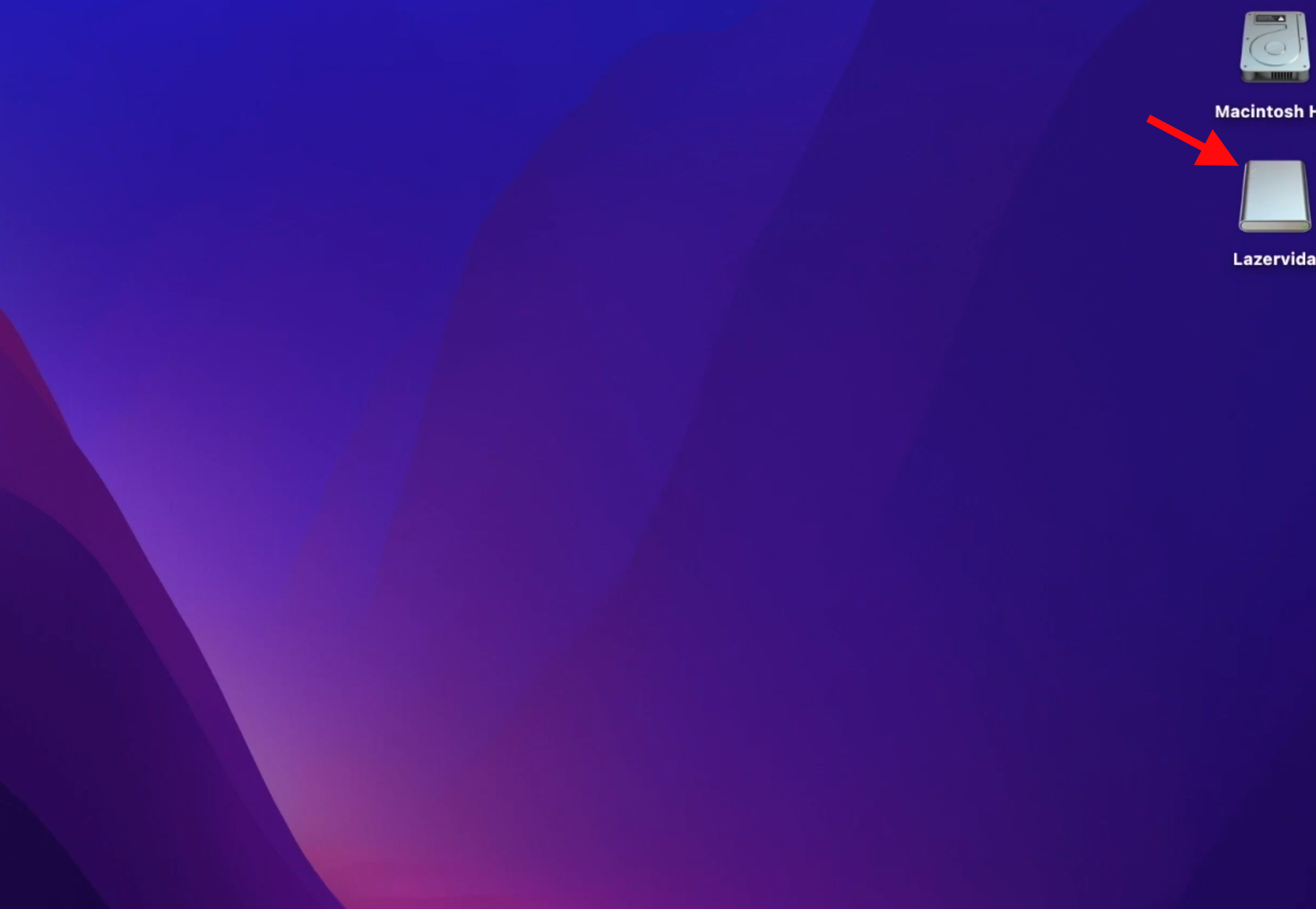 2-3. At this time, unzip the firmware downloaded in advance, and find "firmware.bin."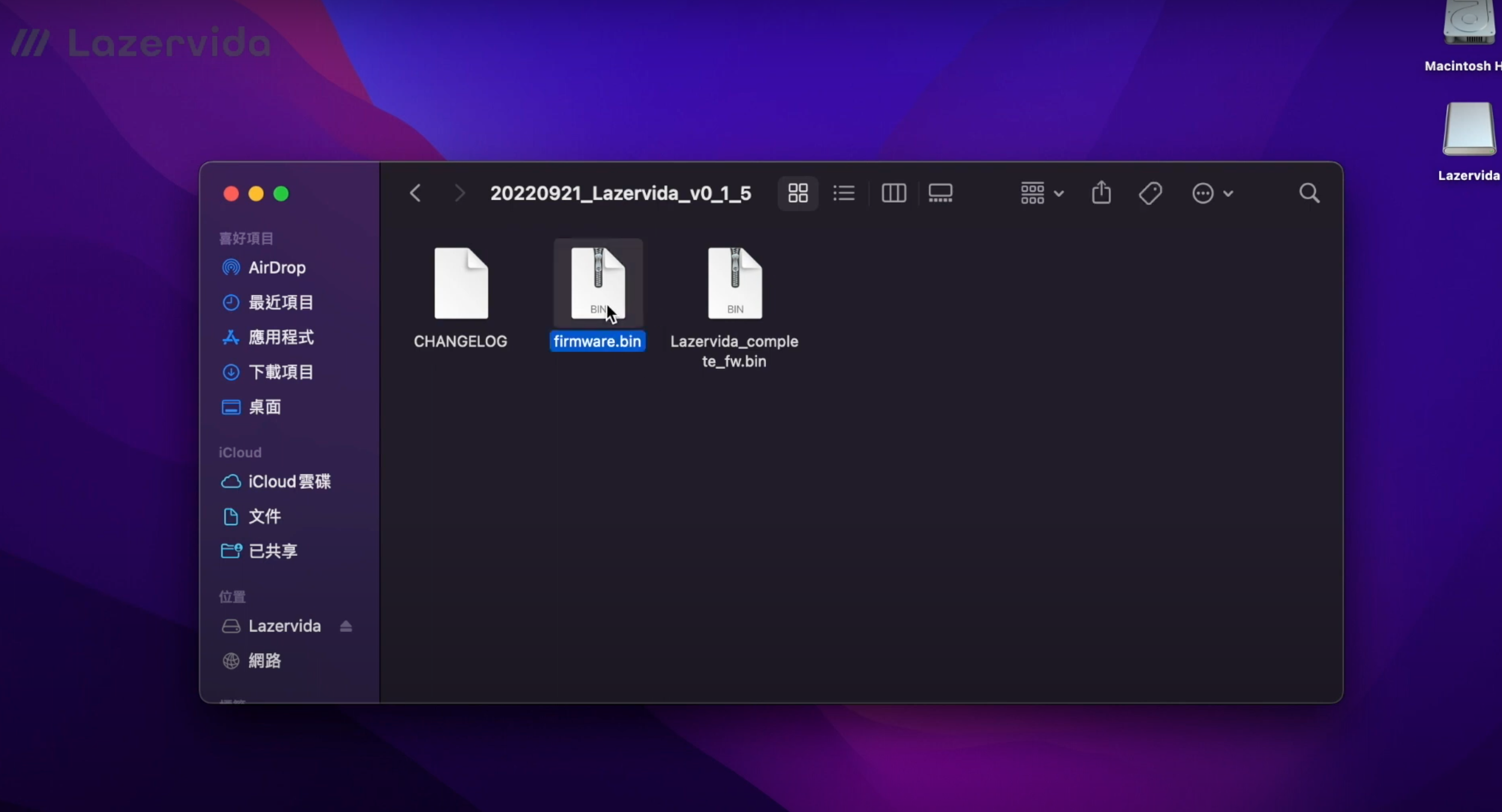 2-4. After checking whether there is "firmware.bin" in the Lazervida disk, overwrite the "firmware.bin" file in the unzipped folder to the Lazervida disk directly. Within about ten seconds after the update is completed, the Lazervida disk will be automatically ejected, and the power button light will turn off, indicating that the update is complete.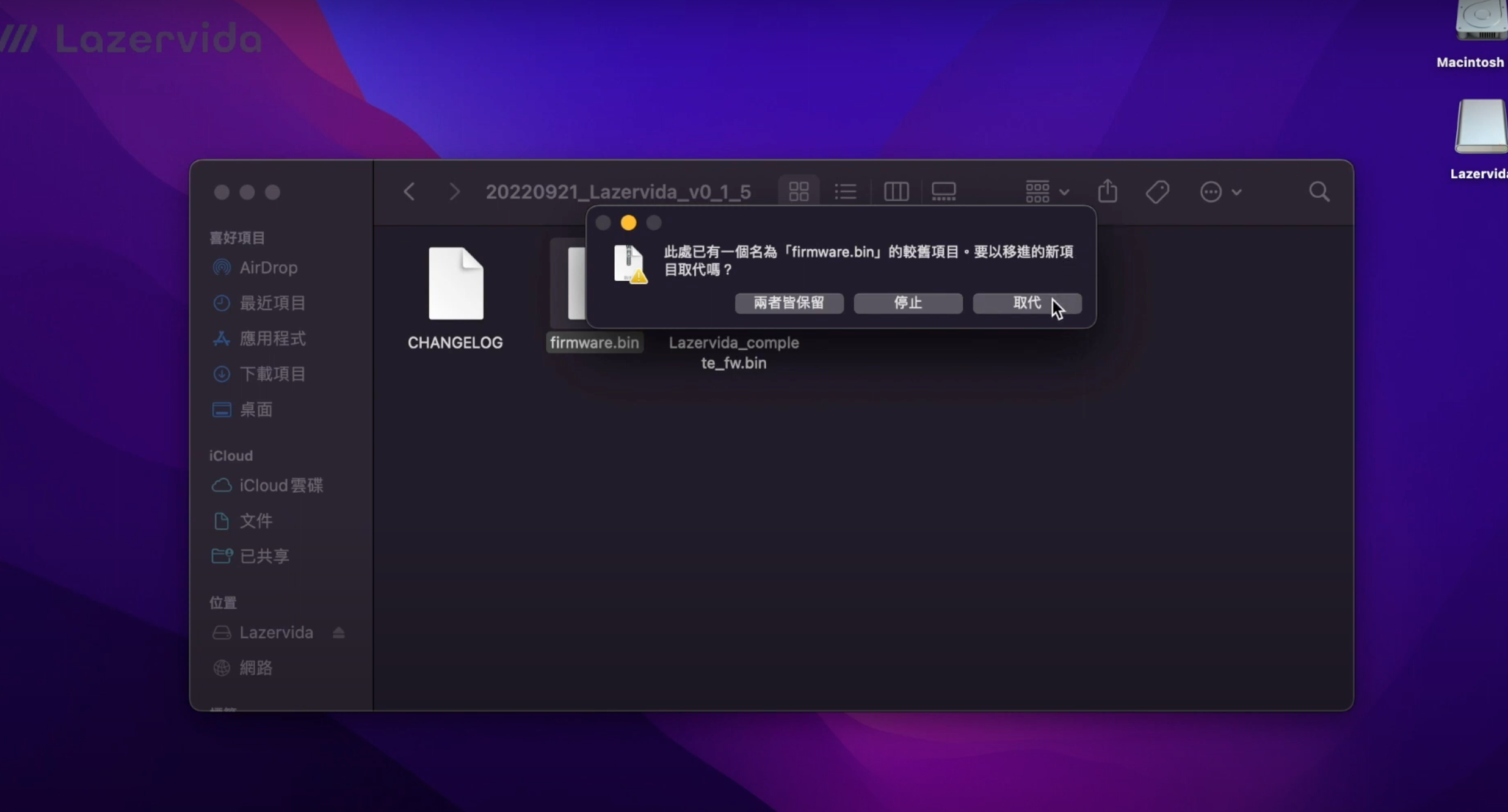 Notice: If the Lazervida disk still exists, it means the update has failed. Please repeat the steps above to try again.