Tools needed :
1 | Stands 2 | Phillips screwdriver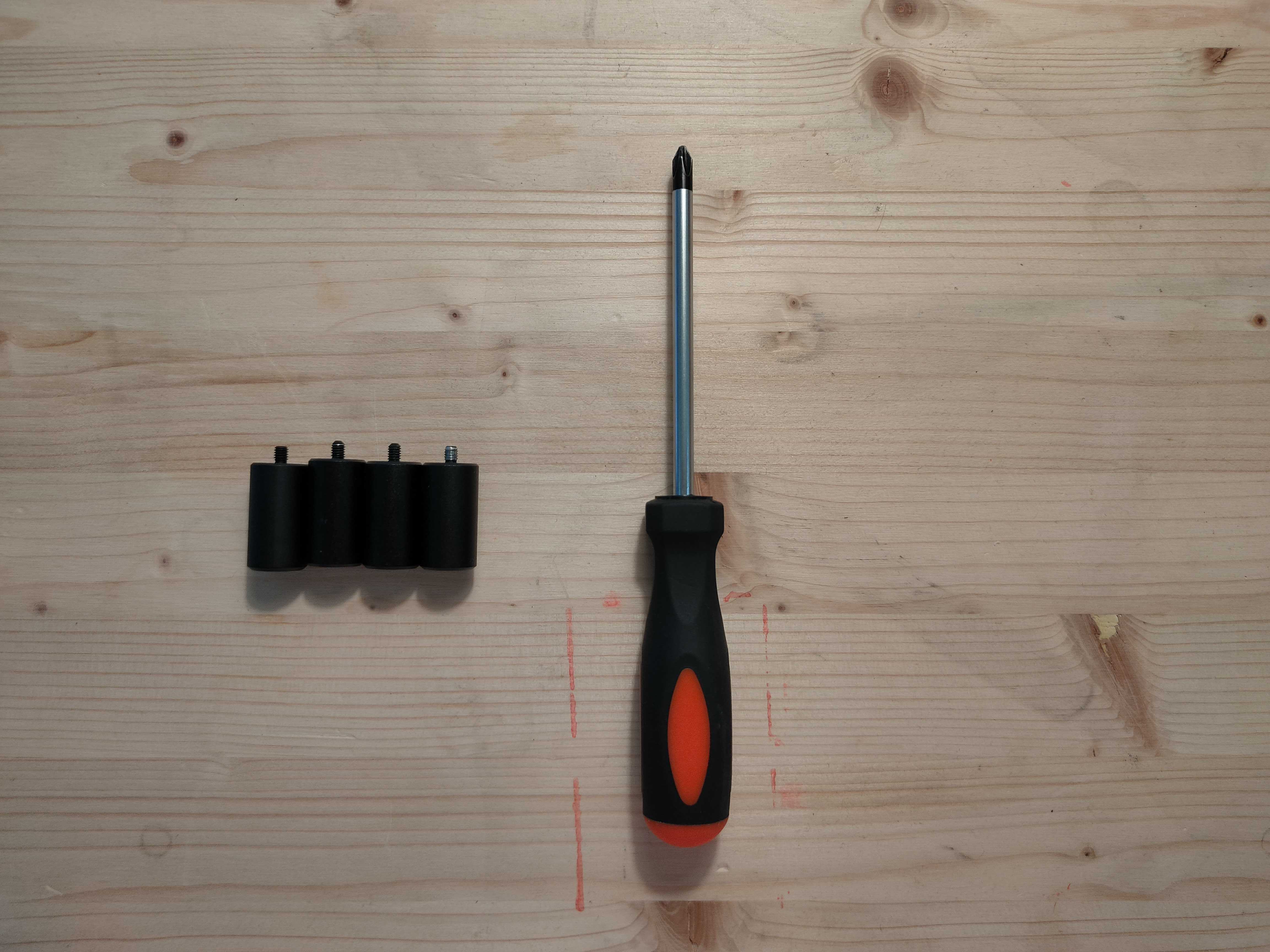 1: Place the machine on a stable table and lift one side up off the table.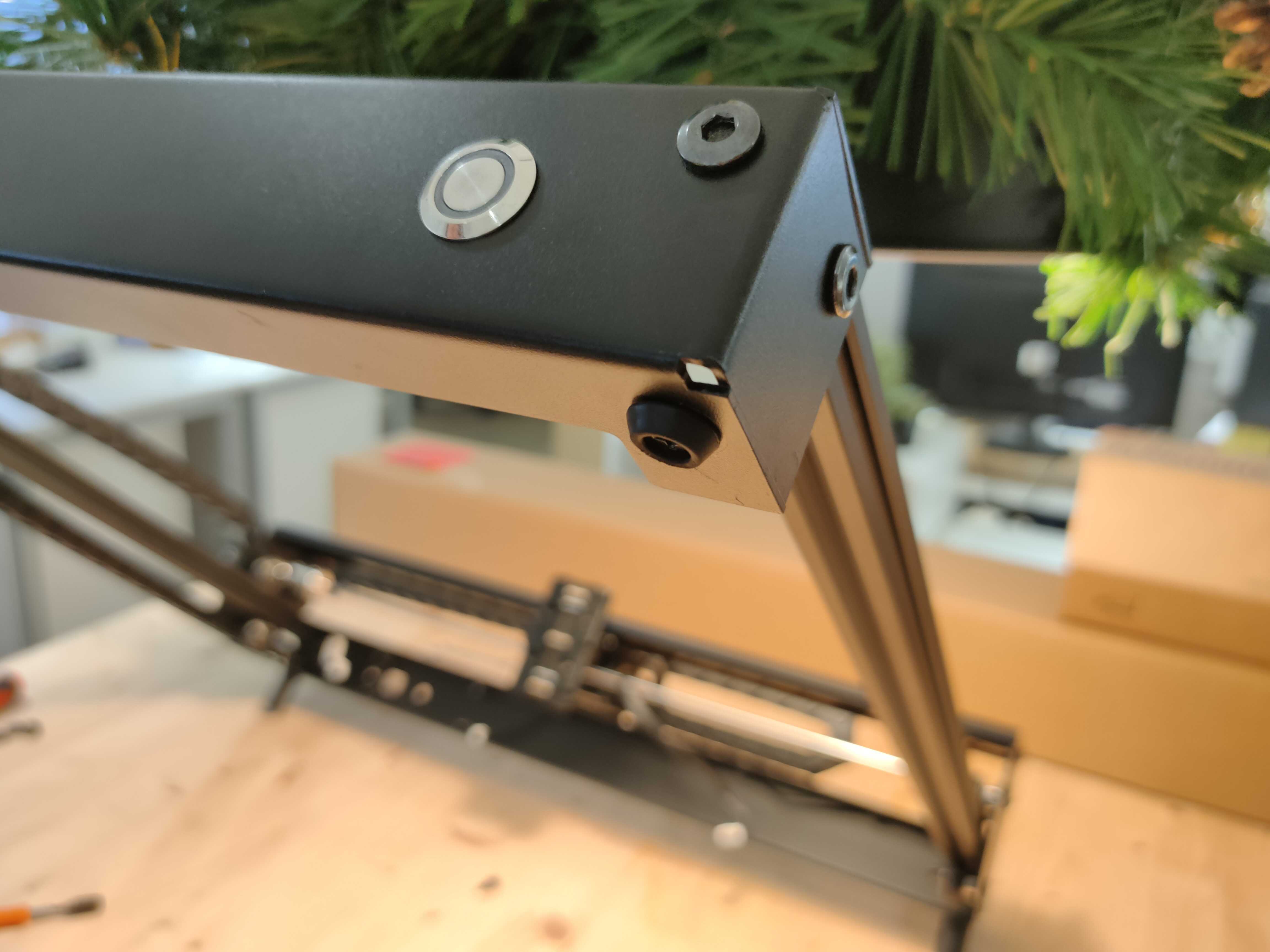 2: Use a Phillips screwdriver to unscrew the rubber feet (4 screws total).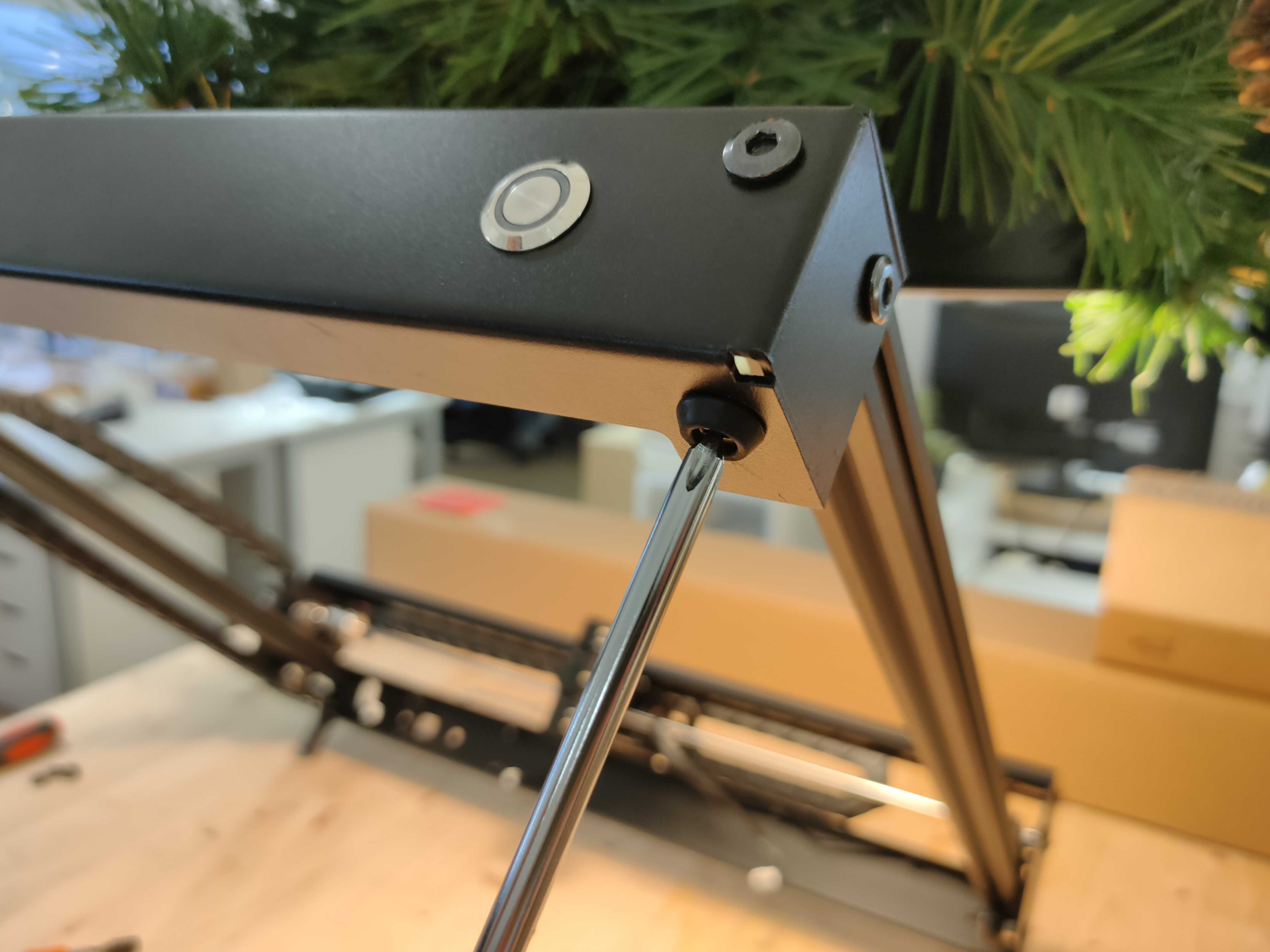 3: After loosening the screws, lock the four stands on the machine by turning it clockwise.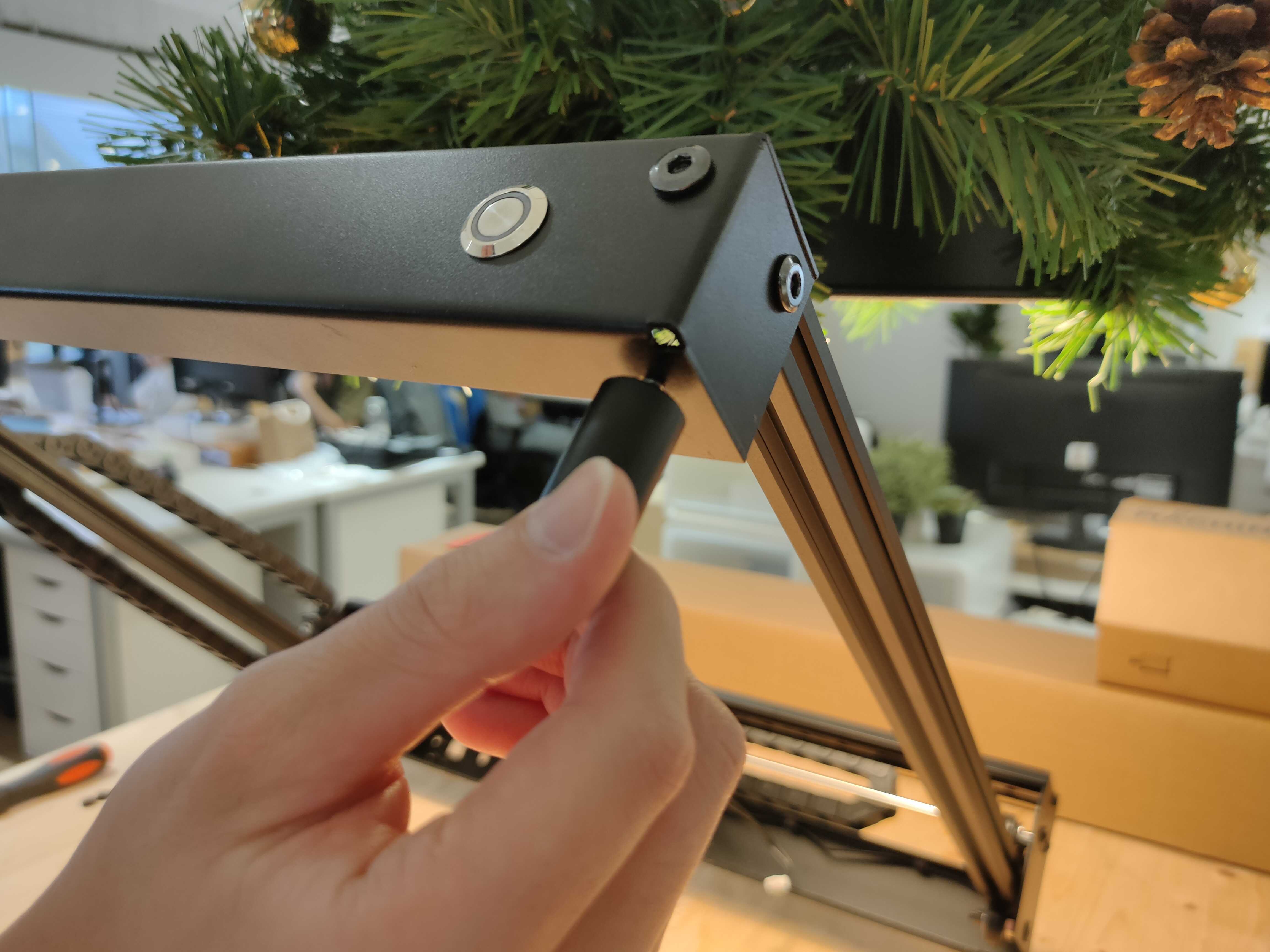 4. : Screw the rubber feet back.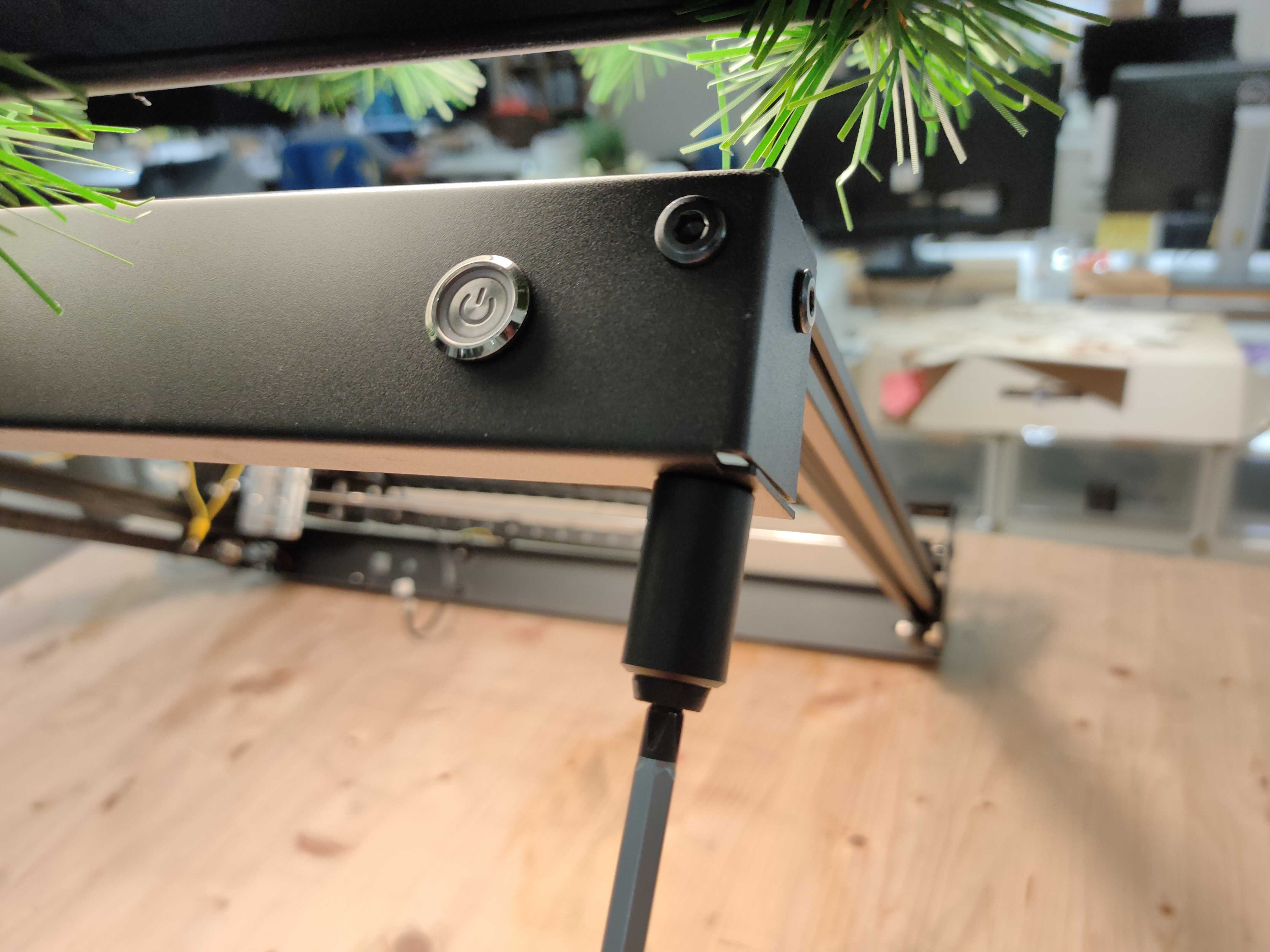 If you need to add the second/third layer, please add and lock the stands in the tapped hole of the last layer.